Malfet – Dolorous Gard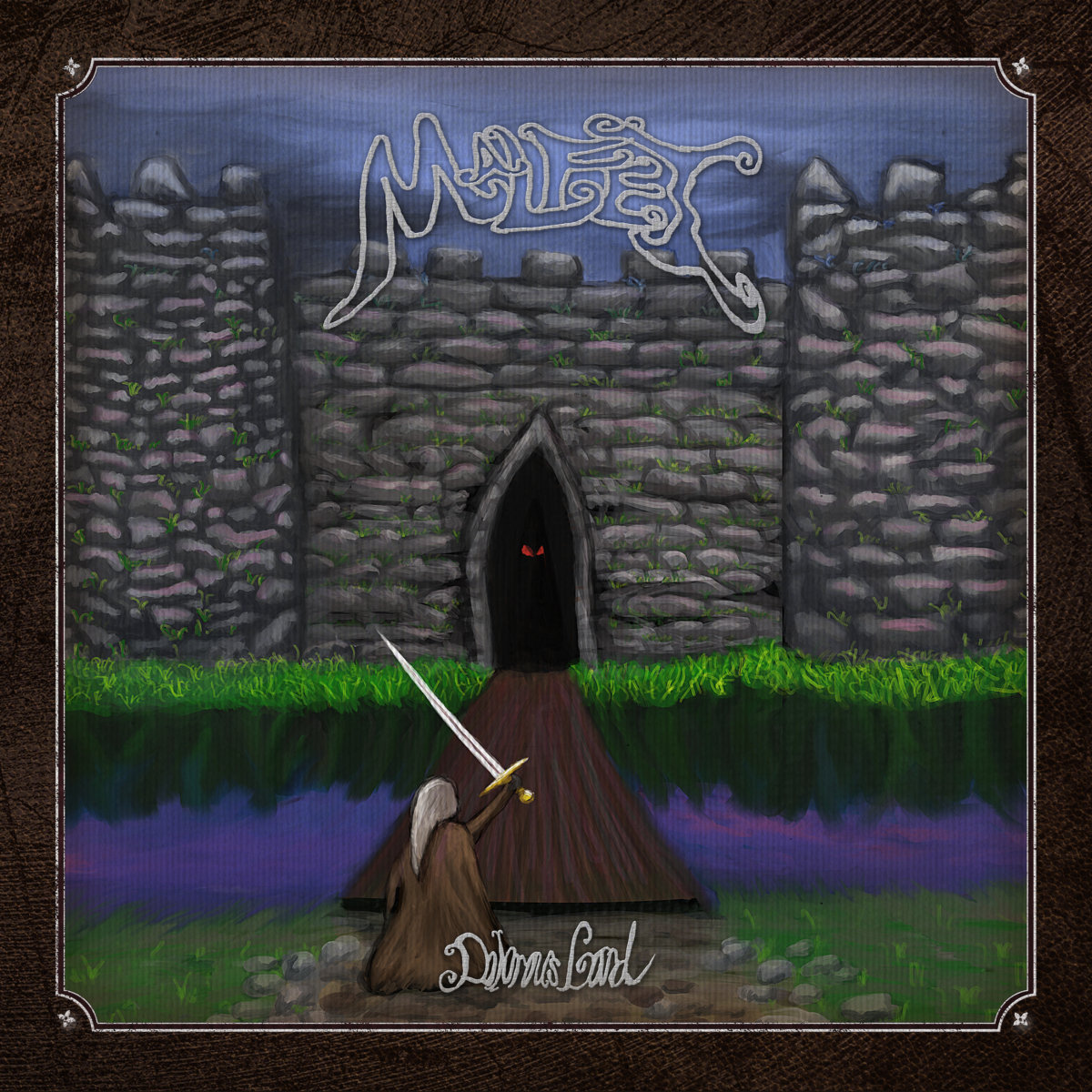 Dolorous Gard is the new album by the Atascadero, California-based dungeon synth artist Malfet.
Emerging from these recent years of darkness, the "Ill-Made Knight" of dungeon synth legend has finally returned to present a novel, long-awaited tome of neo-medieval fantasy ambience. 


Dolorous Gard is a dynamic, narrative work that leads us through phantasies of moonlit meadows and flickering torchlight to valiant battles and heroic last stands; from vales of exultation to courtly longing and heartache.
Meditative canticles of dulcimer and harp slowly crescendo to the climactic poundings of war drums and battle-horns; nostalgic tavern-songs fade to liturgical sinfonia; yet these broadly varied threads together weave a tapestry unwavering in its atmospheric impetus. 

In fable, the eponymous castle of sorrows held in its thrall scores of knights defeated by the master of the keep under an evil spell. The mythic Lancelot, under the guidance and aid of a damosel of the Lake, assaulted the tower in the name of freedom. In a frenzy of valor, the chavalier penetrated the gates and defeated the garrison, breaking the dour enchantment and releasing the prisoners from their dungeon. Having accomplished this, Sir Lancelot du Lac occupied the castle as his own and bestowed upon it the hopeful title of Joyous Gard.

The war on sorrow is, like so many things, a cycle. The many small joys and agonies we
face will always prove to be evanescent. But we must not set down our arms.
To assail the thresholds of woe!


Recommended for listeners of Mortiis, Old Tower, Nest (FIN), Depressive Silence, Vaelastrasz, :novemthree:, Sephiroth, Elder Scrolls series soundtracks, etc. 

October 6, 2023 - digital edition and LP edition (preorder) will available to order from the artist and by Dungeons Deep Records. Additional formats to be made available at a later date.