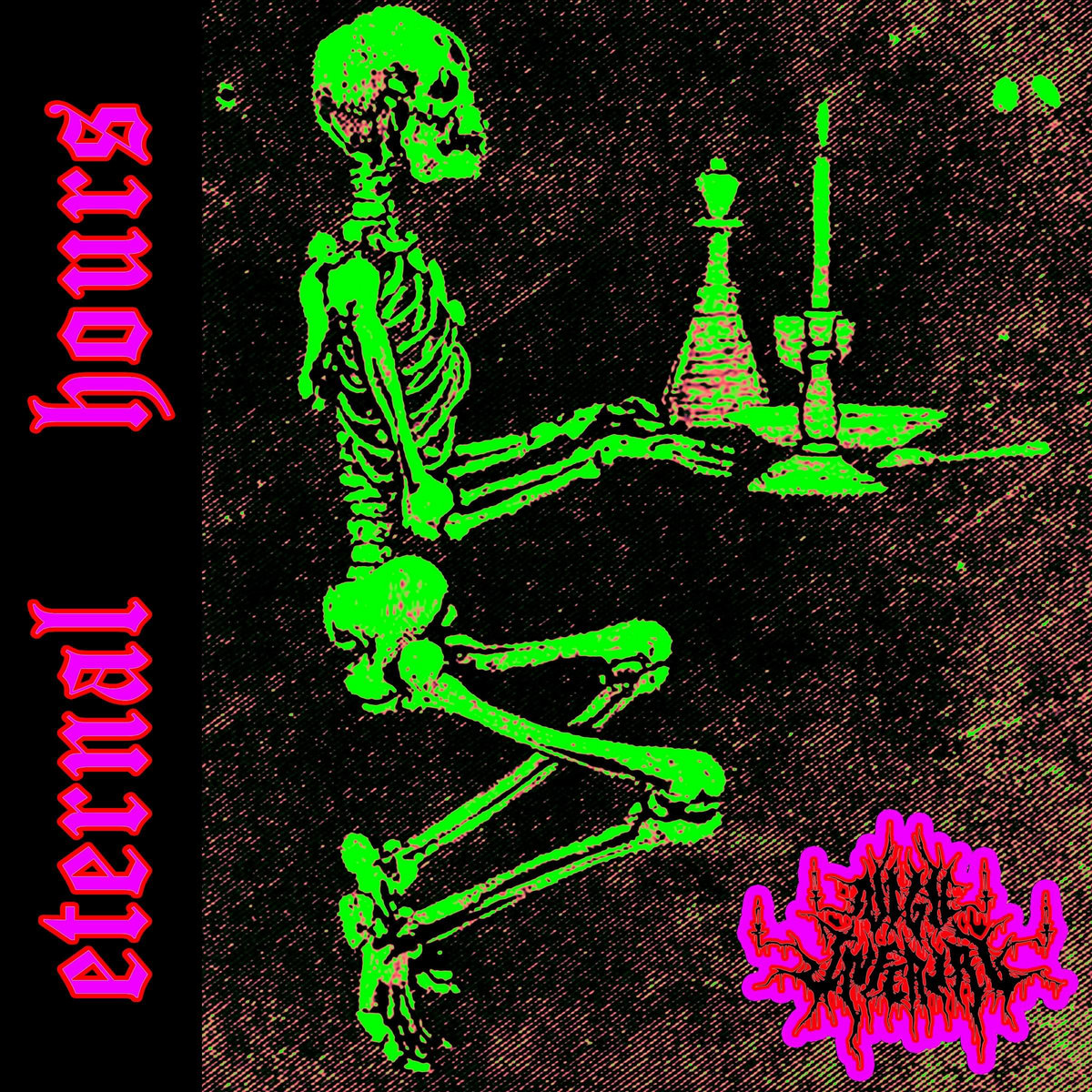 In a haze of intoxicated entheogenesis, plumes of incense smoke tesselate and pulse in a sinister symmetry; the flicker of black candleflames project malignant oscillations upon melting walls, inspiring a nauseating awe.
The mysterious acolytes of Nigh Infernal, known in this realm as Nemesis and Magus Nightshade, have arrived.
Having revealed themselves through the astral streams of Dungeon Skirmish VI, the duo apparated to present their hypersatanic conjurations in a grainy, technicolor haze of lurid neon and darkness entirely befitting their unique blend of ritual dark ambient, horror electronics, and dungeon synth.
On "Eternal Hours," Nigh Infernal cast a malignant spell in the form of eleven stygian incantations, with an aesthetic drenched in a deep psychedelic dæmonicism that calls to mind imagery from occult horror masterworks of Dario Argento, Paul Naschy, Panos Cosmatos, etc.
Recommended for listeners of NRIII, Trepaneringsritualen, The Vomit Arsonist, Abruptum, Sutekh Hexen, etc...and to adherents of the left hand path.
We are anxiously offering a limited edition of 66 professionally-duplicated cassettes on transparent neon green pad-printed cassette shells in neon-pink-backed Norelco cases with color printed J-card, housed with grave-dirt excavated from an ancient cemetery in a black velvet pouch fastened with a diamond-shaped metallic logo button.
Preorders open now for intended fulfillment April 2, though supply-chain issues may extend this date by up to several weeks.
Ave!