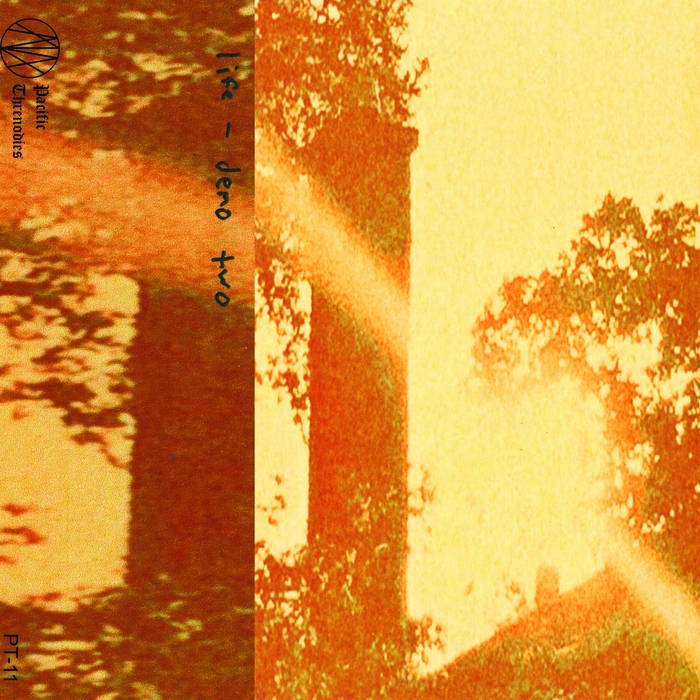 PT-11 life - demo two
"life" is the brainchild of prolific DSBM mastermind Damián Ojeda (Sadness, Born an Abomination, Left Alone...). This release, which compiles the first two demos, embodies a truly unique approach to the depressive, atmospheric, and post-black metal styles, matching the evocative melodic qualities of bands like Dressed in Streams or Austere with clear nods to classic 90's emo, all engulfed in a lower-fidelity grit. Proficient, catchy, and engaging from start to finish, life's demo two is a worthy addition to any collection.
Recommeded for listeners of Nontinuum, Woods of Desolation, Mortualia, etc.
We will be releasing a limited edition of 77 pro-cassettes with a 5-panel full-color J-card, to be shipped 11/2/18.
https://pacificthrenodies.bandcamp.com/album/demo-two