AVAILABLE NOW!
Lisa Lerkenfeldt's
Glass Braid
and Marion's
Through the Eye of a Needle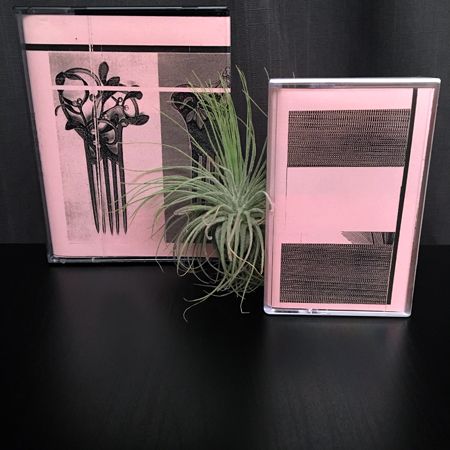 "Six tracks of post industrial ambience. Subtle, insistent, balanced. Poised beautifully between cold/emotive, corporeal/diaphanous states. Pleased to present this catalogue defining release."
"Lisa Lerkenfeldt is a Melbourne based artist working across a variety of mediums.
Glass Braid
refines the aesthetic established on her previous, self released work,
Club Q/C14
."
-----
"Minimal noise concepts. A cohesive document from one of the most prominent of a group of artists in active dialogue with the gestural noise reductions of figures such as Sam McKinlay. Watch this space."
"Marion is an ongoing project of Hamilton, Ontario based artist, Nathan Ivanco. His work has been released on active contemporary labels such as Male Activity, Strange Material and most significantly, his personal curatorial venture, Barton Street."
Other Marion titles still available!
Newest batch of tapes from Greece's Several Minor Promises
Feberdröm's
The Vanishing Lights
Haraam's
Blood Elections
Matriarchy Roots's
Weapon Hand
O Ratel Ratel's
Vervaag
----------
LABEL NEWS
Sunken Cheek's Familiar is now available in Europe via
Total Black
!
Canada's
Strange Material
will have copies soon.
I have one last copy for sale and
Torn Light Records
has a couple of copies left as well.
----------
DISTRO NEWS
New releases from Blodad Tand forthcoming.
New releases from iDeal Recordings forthcoming.
New Pleasure Island LP from Torn Light Records forthcoming.  
New releases from Total Black on the horizon...
Thanks
----------
http://www.foundremains.com
CSs ship at a flat rate of $3.50 via USPS
LPs ship at a flat rate of $5 via USPS